DANI JOSS
Sound artist and composer of electroacoustic/electronic music, creator of the albums Shaper of Form (Poeta Negra 2006), which has been awarded the Qwartz prize for research and experimentation (Paris 2007), and Liquid Photography (Poeta Negra 2004). He is also known as a producer and sound engineer, as well as from his interactive installations Urban Portrait, Stasis/Kinesis, and Faces. He is the director of the experimental dance film series Imago, which has received a multitude of awards, nominations, and festival participations around the world, and has composed music for many theatrical and contemporary dance productions, installations, and other projects, in Greece and abroad.
He holds an MA and BSc from the Sonic Arts department of the Lansdown Centre for Electronic Arts, Middlesex University, London, and has conducted research at the Acoustic Communication department of Berlin's Technische Universität.
Since 2014, he is technical director at Die Wolke art group, a non-profit in Thessaloniki, Greece, dedicated to the performing arts and technologies, and helps run Vitruvian Thing, a performing arts centre, live experimental music venue, and audiovisual studio.
He is a member of Paradigm Weave with Alfonso De Grandis, a sound art duo that produces installations, site-specific art, and cinematic sound design/soundtracks.
AWARDS
Many awards and nominations for Imago Ep.II: Symmetry, incl. Best Film (Martinique), Best Videodance (Athens), Best Experimental (Glasgow), Best Narrative (Indiana), and others.
International Qwartz award for research and experimentation for Shaper of Form.
ifpi Gold Record for participation in Giannis Aggelakas and Episkeptes' Apo Do Kai Pano with the remix of Paei (π-mix).
OCCAM'S SHARPENER MEDIA
Audiovisual post-production services at Vitruvian Thing.
Services include colour grading, VFX, editing, compositing, sound design, foley.
SOUND ART
Odyssey
2019
Multichannel soundscapes and compositions for the Odyssey theme park at the Noesis Museum of Technology.
Trajectory of an Idea
2019
Interactive motion sensor system for sonification and audio modulation for the dance performance by Die Wolke art group.
Poetics of Time
2018
Multichannel installation with Alfonso De Grandis, as Paradigm Weave.
Cascade: Point of No Return
2017
In addition to the music, designed the surround soundscapes used in the performance. Vitruvian Thing, Thessaloniki.
Passage Configuration
(tba)
Contributed piece for a future installation. Details to be disclosed soon.
Urban Portrait
2008-11
Interactive installation illustrating "psychosonography", using Thessaloniki soundscapes and instruments. Lansdown Centre for Electronic Arts, London, Action Field Kodra 2011, Thessaloniki.
Virtual Environment
2010
Interactive installation based on a sensing rotating chair, a speaker array, and physics simulation software. With Dimitris Adam.
Stasis/Kinesis
2006
Interactive installation with optical motion tracking. Truman Brewery, Brick Lane, London.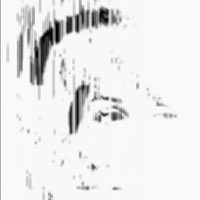 Faces
2005
Interactive installation with motion tracking. Lansdown Centre for Electronic Arts, London.
CONTRIBUTIONS
Discography
Takeshi Kalamaro: EP (2018) - Guitar reamping
Cheilia Louloudia: Omorfoi Gremoi (2016) - Stem Mastering (w/ Apostolos Siopis)
No Brain Cell: No Brain Cell (2013) - Remixes
Giannis Kyratsos: O Kosmos Einai Mikros (2009) - Mixing of 3 tracks, some recording.
En Core: Ela Ki Esy Mazi (2012) - Mixing
Giannis Aggelakas & Episkeptes: Apo Edo Kai Pano (2006) - Remix of Paei
S.ink: B-movies/Toys (2004) - Guitar
Dinos Sadikis: To Gelio Ton Pollon (2003) - Recording, some arrangements, guitar
S.ink: Time and Timing (2003) - Guitar
Daemonia Nympe: Remixed (2001) - Remix
Film & Video
John Cage: vocal works (2018) - a selection of solos for voice and electronics by John Cage, performed by Virginia Gaidatzi. Live electronics, recording, video.
9023: short film by S. Petridis and T. Nanavraki (2017) - Sound Design
Rachel Tselepidou & Giannis Kyratsos videos (2017) - recording, camera, post-production
Falaina video (2017) by Sancho 003, i.e. Kostas Pantelis & Fotis Siotas (camera, post-production, live recording)
Divided Memories 1940-1950 (2016) - video interviews for the exhibition at the State Museum of Contemporary Art Thessaloniki, by Goethe Institut Thessaloniki, Jewish Museum Thessaloniki, and German History Museum, Berlin (camera, sound, post-production)
Funkenschlag: short film by Lukas Link (2015) - Sound Design/music
Dance, Theatre, Performance
Trajectory of an Idea (2019) by Die Wolke art group. Concept, music, interactive system.
Lattice 2 choreographed by D. Triantaki for Discrete Works III (2018), Vitruvian Thing, Thessaloniki.
Sieve choreographed by D. Triantaki at Atom Choreographic Series #2 (2018), Sofia, Bulgaria.
Cascade: Equilibria (2018) by Die Wolke art group presented at Gdański Festiwal Tańca, Poland (music).
Fontana Mix: a digital realisation of John Cage's tape piece with locally sampled sound pools for Virginia Gaidatzi's performance of the Aria, at the special happening of Unit Motives: Cage (2018).
Raz Edit: an I-Ching determined edit of a selection of John Cage works for Dana Raz' performance at Unit Motives: Cage (2018).
Cascade: beginning and Cascade: point of no return (2017) by Die Wolke art group (music, live sound, soundscapes)
Discrete Works I, II (2016) by Die Wolke art group (music)
Drops III (2014) by Die Wolke art group (music, sound design, Berio transformations)
Sugar Slave (2011) by N. Stamatopoulou (soundscapes), Slow Down Winter Performance Festival, Amsterdam
Solo project (2003-7) performed at Synch Festival - Athens twice, Bios - Athens, Mylos - Thessaloniki, Patra, and many more.
Dinos Sadikis (2000-4) performed at Greece tours.
S.ink (2000-4) performed at Mylos - Thessaloniki, Notting Hill Arts Club, London, and more.
Harry Elektron and Sons (part of the 'Theia Voi' performance)
Trust Test by X-Soma (contributed music to the interactive performance)